News and Activities
Assessment Case Study: NGO Leadership Program
9 Apr 2014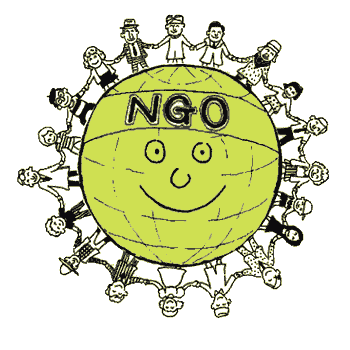 Case Study: Facilitating a renowned NGO to Formulate Leadership Development Initiatives through Talent Assessment
Psychometric assessments are commonly used by business corporations in selecting and developing talents, but very few non-governmental organisations (NGOs) seem to be keen to include this on their wish list. In fact, assessment can be deployed to measure whatever is considered as important to an organisation, regardless of the business nature. Therefore, it is likely that any NGOs, if supported by professional resources and expertise, can use psychometric assessments to resolve staffing issues just as effective as business corporations. W Consulting has proved this to be true through our successful engagement with one of the largest social services organisation in Hong Kong, of which we have facilitated the Client to conduct a 1-year Leadership Development Programme through a combination of the use of psychometric assessment tools and the proper consulting service to guide the organisation all through the process.
From the Client's perspective, managing a large organisation with over 1000 local staff and 50 service units is never an easy task. It requires careful and tactful planning from the top management. With our expertise in Talent Recruitment, Assessment and Development, W Consulting strives for helping the Client cope with their most critical challenges in talent management, and works closely with their management board to formulate and roll out a comprehensive Leadership Development Framework.
With reference to their unique culture and strategic direction, the Client has identified their over 50 Department Heads as the target group of the current Assessment Exercise. W Consulting then facilitated the top management to identify Top 10 desirable competencies specifically for the Department Head level of staff, and applied validated assessment tool to assess each of the Department Head against these competencies. Through this exercise, we managed to build rapport and provide insights across different levels. The value we demonstrated at each level includes:
1. Individual level
 Enhance Department Head's insight and self-awareness of their personal attributes – e.g. personality, work value, strengths and development areas against the Top 10 leadership competencies
 Facilitate the Department Heads to acknowledge the needs for improvement and make use of the development ideas recommended by W Consulting to plan for personal and professional development activities
 Equip the Department Heads with skills and techniques for formulating realistic and achievable development plans
2. Supervisory Level
 Verify assessment findings and enhance supervisors' understanding of each Department Head's attributes
 Equip the supervisors with skills and techniques for facilitating behavioural change or performance improvement among the Department Heads through co-developed individual or group interventions
3. Top Management Level
 Provide a full picture of the collective strengths and weaknesses of the existing leadership team, and facilitate top management to formulate appropriate leadership development and talent reallocation initiatives to improve organisational capability as a whole
 Provide insight on the missing or relatively weak talents among the existing pool and formulate external recruitment strategies to recruit people with the desired talents
 Provide supplementary information to facilitate the identification of high potentials among the current pool and formulate appropriate succession planning initiatives for the potential successors
The fact that local NGO tapped into W Consulting's expertise in the Talent Assessment & Development area is an important milestone to ourselves. W Consulting is very pleased to have demonstrated our value and expertise in helping our Client become a more competitive and forward-looking organisation within their industry. We look forward to working collaboratively with more clients from all sectors to enhance organisational capability and create more breakthroughs in the future.